Elektro- und Informationstechnik
Wer sind wir? / Who are we?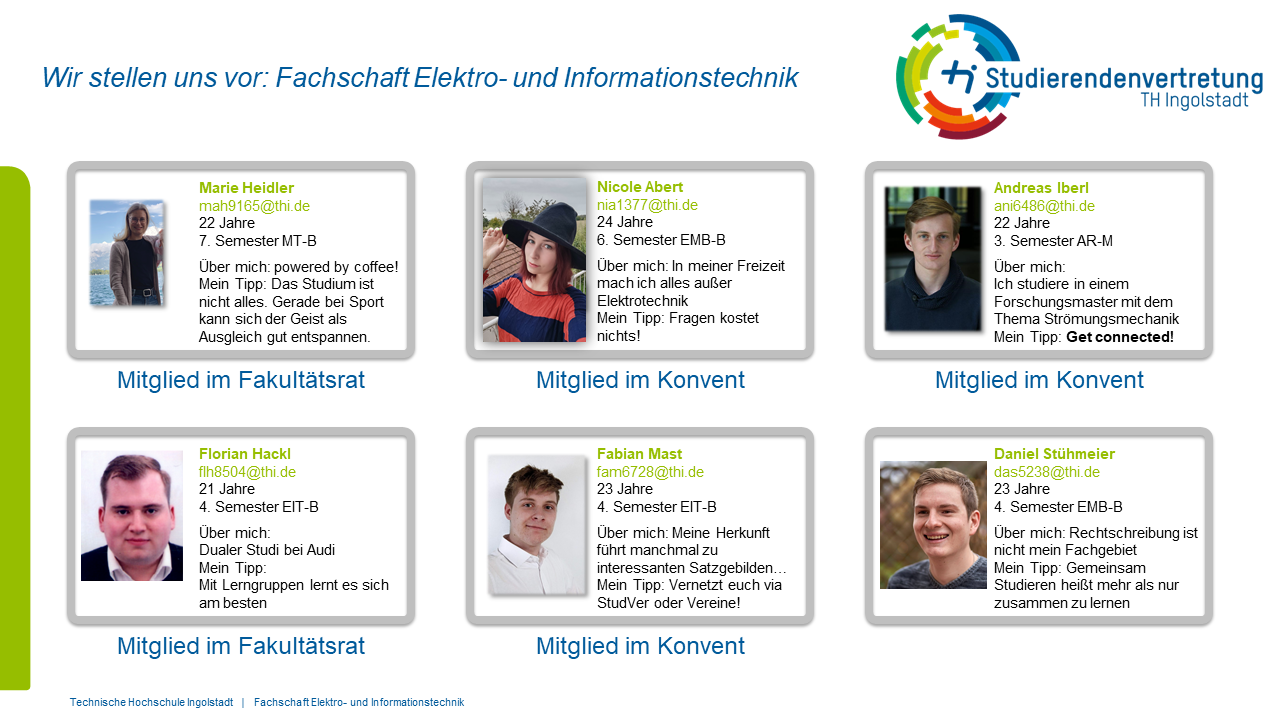 Wir sind Marie (MT), Florian (EIT), Nicole (EMB), Andreas (AR), Daniel (EMB) und Fabian (EIT).
Unsere Aufgabe als eure Fachschaft ist es, eure Anliegen und Interessen der Hochschule gegenüber zu vertreten und als Anlaufstelle für euch zu fungieren.
Unsere Aktivitäten umfassen die verschiedenen Hochschulgremien, Berufungsverfahren, die Organisation von Stammtischen und wir sind federführend an der Erstellung eines Guides für Erstis beteiligt. Neben den offiziellen Fachschaftssitzungen treffen wir uns auch zu Teambuilding-Events. Neuerdings bieten wir als offene Fachschaft allen Studis der Fakultät die Möglichkeit, sich einzubringen.
Bei Interesse oder irgendwelchen Anliegen erreicht ihr uns via Email, Instagram, Discord oder im W-Container!
We are Marie (MT), Florian (EIT), Nicole (EMB), Andreas (AR), Daniel (EMB) and Fabian (EIT).
Our task as student council is to represent your concerns and interests to the university and to act as a contact point for you.
Our activities include the various university committees, appointment procedures, organizing regulars' tables and we are leading the creation of a guide for first-year students. In addition to the official student council meetings, we also meet for team building events. Recently, as an open student council, we offer all students of the faculty the opportunity to get involved.
If you are interested or have any issues, you can reach us via Email, Instagram, Discord or in the W-Container!
Aktivitäten
Hier findet ihr Schnappschüsse und ab und zu kurze Berichte darüber, was wir eigentlich so treiben 🙂
14.05.2022 Fakultätsolympiade 🏆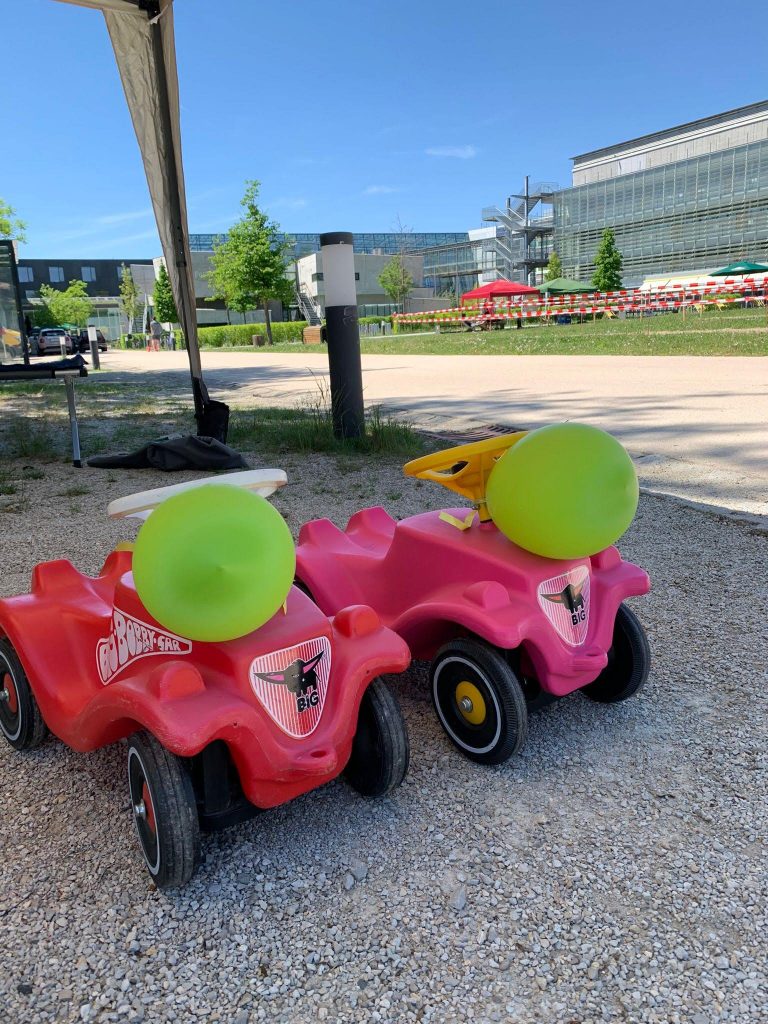 An jenem Samstag, dem 14. Mai 2022, fand die erste Fakultätsolympiade überhaupt statt!
Fachschaft E war mit der Disziplin "Bobby-Car-Rennen" am Start, welche von den Teams Schnelligkeit einerseits beim Fahren des Plastikautos sowie beim Trinken abverlangte.
Aus sportlicher Sicht konnte die Fakultät E den errungenen dritten Platz des Teams "5 Hertzen" feiern 🎉
Die Endrangliste sah wie folgt aus:
Beste Teams
1. Platz 🥇 Schnelle Brillen, WI
2. Platz 🥈 Die Gewinner vom letzten Jahr, M
3. Platz 🥉 5 Hertzen, E
Beste Fakultät 🏆 Nachhaltige Infrastruktur NI
Für uns aus dem Orga-Team und auch für alle Teilnehmenden war diese erste Ausgabe der Fakultätsolympiade ein voller Erfolg und wir freuen uns schon riesig auf die nächste Ausgabe in 2023!
11.05.2022 Konventssitzung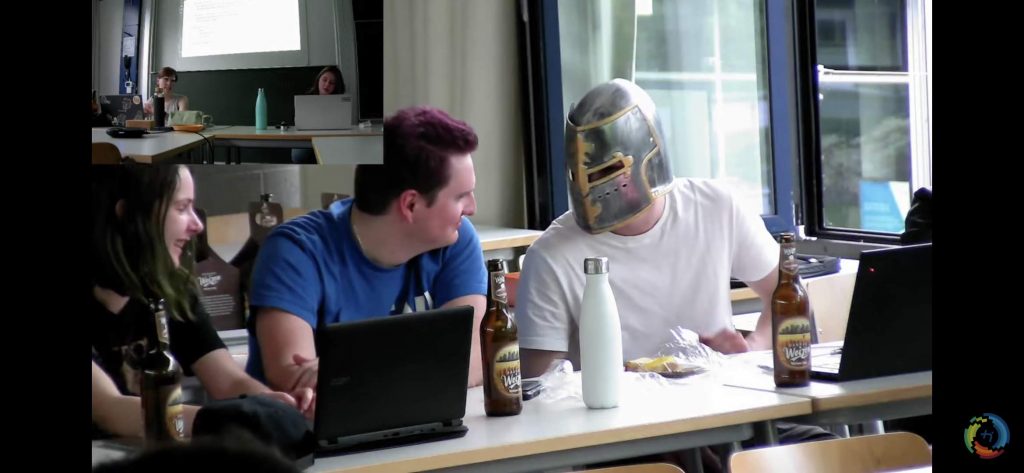 07.04.2022 Bowlingabend